NO ORDINARY EVENING
Thank you for joining us in 2023!

Thank You for 2023
Thank you to all who attended and supported the 12th Annual No Ordinary Evening! Your support has a direct impact on our goal to broaden students' educational opportunities as they pursue their dreams. We are so proud of this year's Declan's Class, our 2023 graduating high school seniors, and their futures ahead.

If you were unable to attend, please know it's never too late to make a transformational impact! Click the button below to make your gift and impact the life of a student in Chicago, today!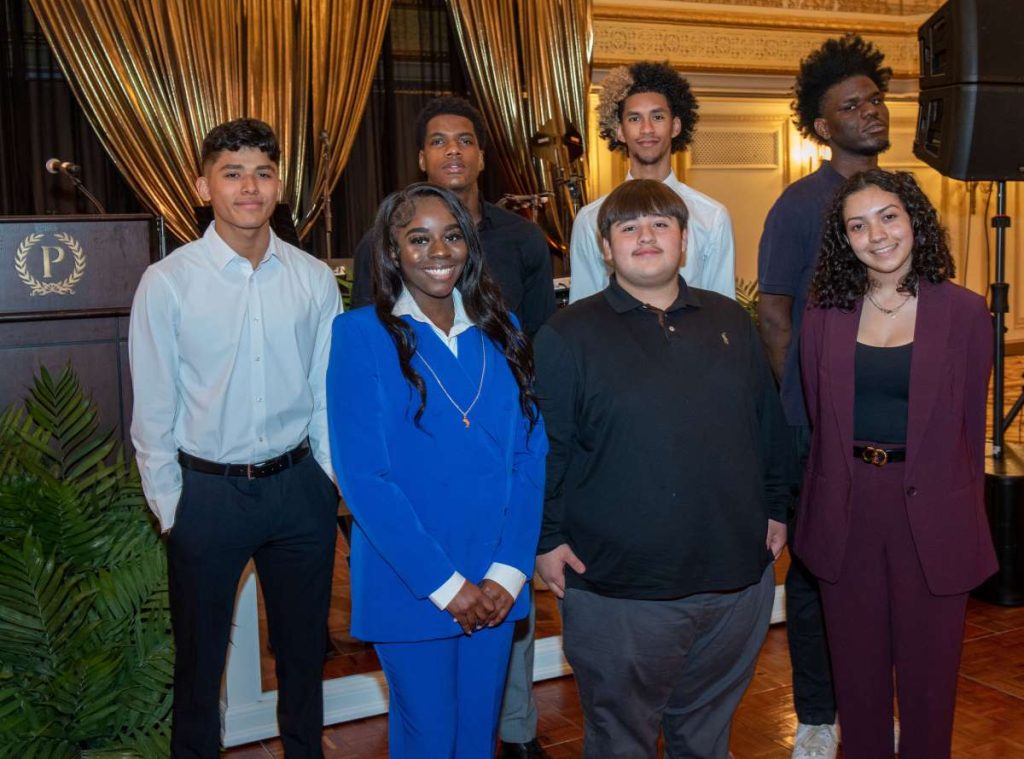 Sponsor the Event
No Ordinary Evening has been a resounding success thanks to the generous donors who have given in their time and treasure to this event. The proceeds raised at this event go to support Declan's Legacy – Declan's Class – whose tuition and program partcipation are sponsored by this event.
To learn more about how you can sponsor the event, please email us at development@horizons-for-youth.org
Our 2023 Sponsors
Diamond Sponsors
University of Notre Dame
Platinum Sponsors
ARCO/Murray
Matt & Christine Boler
The Coffey Family & Fresh Wave
Shore Capital Partners
University of Notre Dame Department of Athletics
Gold Sponsors
Mark & Cindy DeTrempe
Greg & Julie Dingens
Mike & Christine Golic
The McDonough Family
Schwartz Wiekamp Foundation
XMS Capital Partners
Silver Sponsors
Pat & Ruth Boehmer
Paul & Kate Bradley
The Collins Family
Pat Doyle & Kathy Murdock
Bill & Martha Forsyth
Michael & Alyssa Fronk
JP Morgan Chase
Kelly Cares Foundation
King & Spalding
Debbie Ludolph
The McKeon Family & McTernan Family
McNamara Purcell Foundation
Denise Peterson
Chris Romans, Ernst & Young
John Skakun, Sidley Austin LLP
Tim & Julie Van Kirk
William Blair & Company
Bronze Sponsors
Greg Borkowski
KPMG LLP
Notre Dame Club of Lake County
Patrick & Shirley Ryan Foundation
The 2023 Committee
Laura Anderson
Caroline Bernardi
Pat Boehmer
Ruth Boehmer
Terri Bordes
Janet Bozza
Cathy Brennan
Sean Brennan
Anne Bufalino
Claire Bufalino
Maria Bufalino
Lori Coffey
Phil Coffey
Patrick Collins
Michaela Crawford
Kerry Cummings
Greg Dingens
Pat Doyle
Bob Dunklau
Callie Forkenbrock
Deidre Garvey
Steve Haemmerle
Allie Hartnett
Cristina Hendrickson
Mary Hitpas
Amanda Horst
Deni Janus
Sarah Kantor
Kim Kipp
Debbie Ludolph
Kimi Luttrell
Bev Lynde
Mary McKee
Tom McKee
Nate McKeon
Kara McSweeney
Deb Meyer
Isabel Muench
Eileen Murdock
Mike Murdock
Kathryn Nappi
Pat Nash
Jenna Nizamoff
Elizabeth Orlowski
Anthony Orticelli
Matt Popielewski
Dana Porcaro
Kristin Porter
Manual Rocha
Maria Roehmholdt
Peter Roehmholdt
Erika Schoenfeld
Jenna Schwartz
Brannon "Boo" Simmons
Cindy Simmons
Erin Simmons
Mike Speranza
John Sullivan
Rosemary Thalanany
Kim Thompson
Don Wittgen
Anna Zimmerman

Event's History
No Ordinary Evening was founded to remember and celebrate the life of Declan Drumm Sullivan, who was tragically killed in an accident at the University of Notre Dame on October 27, 2010. His family created the Declan Drumm Sullivan Memorial Fund to memorialize Declan's life. The Declan Drumm Sullivan Memorial Fund supports organizations that demonstrate substantial local impact in the areas of education and community service.
To learn more about the Declan Drumm Sullivan Memorial Fund, click here.